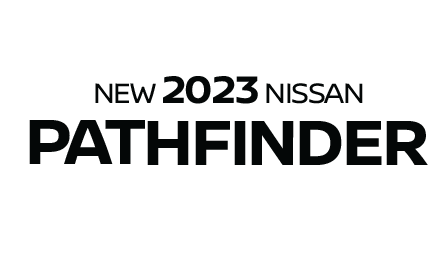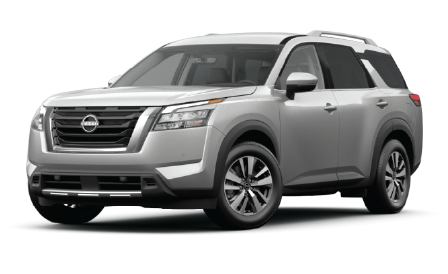 ©2023 Strong Automotive Merchandising. All Rights Reserved.
If you have been looking for a Nissan Pathfinder in Greensboro, NC, you don't have to look any further than Greensboro Nissan. This respected dealership has a good selection and provides the service you need. You can feel great driving this midsize crossover SUV. The Pathfinder has long been one of the most recognizable vehicles in its class. It is comfortable inside, performs well, and is built for the most challenging terrain and environments. Furthermore, this is a good choice for an everyday vehicle.
Your first step is to learn more about the 2023 Nissan Pathfinder SUV and what it can do for you and your family. Inside and out, it has remarkable features to enhance your driving experience. Stop by the dealership and take one for a test drive.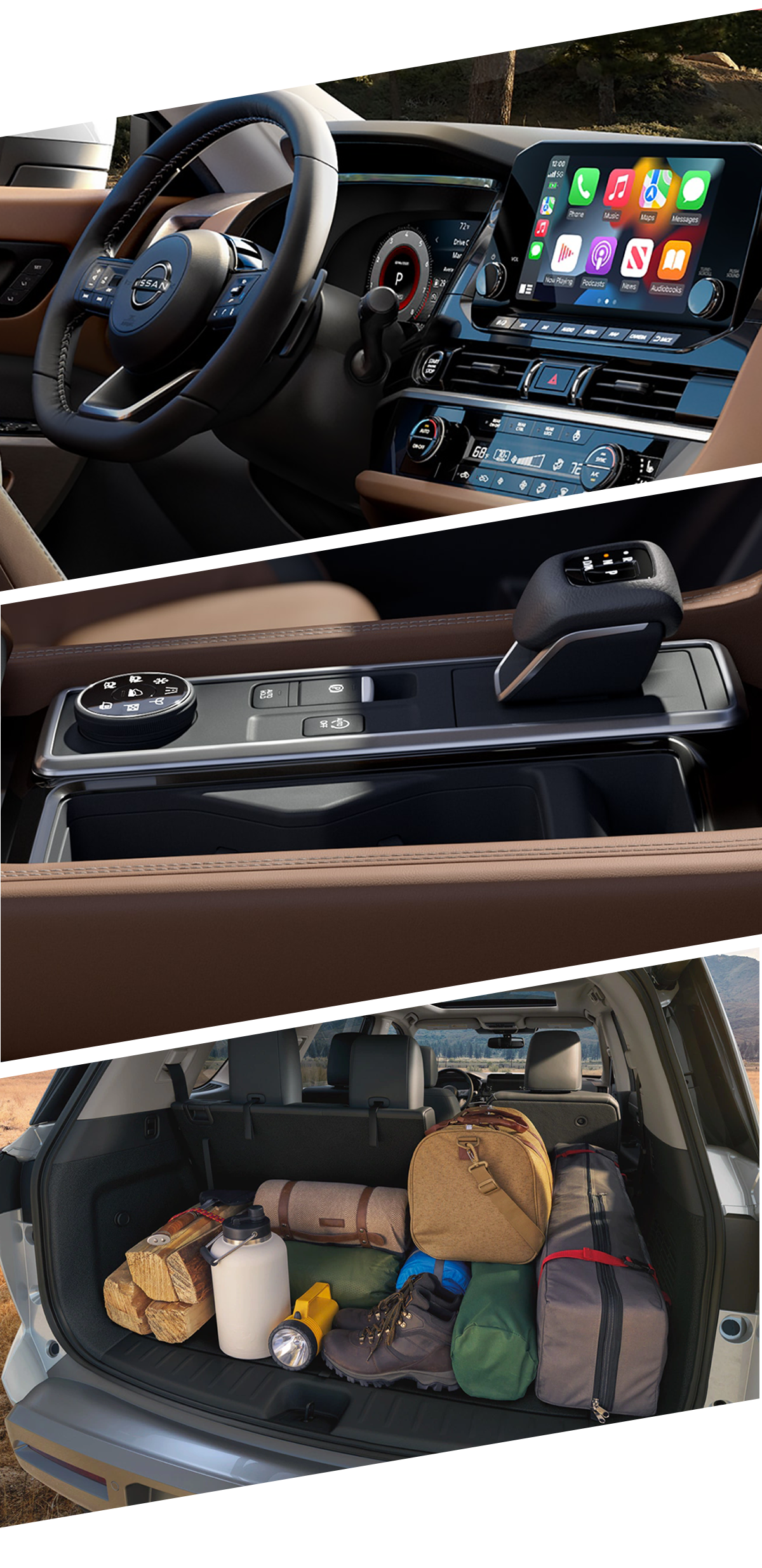 What's New in the 2023 Nissan Pathfinder?
The Nissan Pathfinder keeps evolving, adding additional features and using new technology. The 2023 Nissan Pathfinder is no different. As you would expect, it has some updates to this year's model, helping it to stand out above the competition. There is a new trim to the Pathfinder lineup to explore this year, the Nissan Pathfinder Rock Creek model. This new addition is especially durable and ideal for off-road conditions. It has a lifted suspension, updated front grille, lower bumper, and all-wheel drive.
There are also some important changes to the drivetrain of the new Pathfinder. There is more power in the V-6 engine, moving up to 295 horsepower. Also, when you come to a Nissan Pathfinder dealer, you'll find that the Rock Creek trim has a different interior than other Pathfinder models. This one has special cloth and vinyl upholstery, along with Rock Creek badging on the seats and center console. The upholstery also has striking orange stitching.
Many aspects of the Pathfinder carried over to 2023. For instance, Nissan Pathfinder safety continues to be a hallmark of this SUV. This model has some helpful driver-assist features to protect you and your passengers. It has automated emergency braking, pedestrian detection, blind-spot monitoring, lane-departure warning, adaptive cruise control, and a semi-autonomous driving mode. There is also much to love about the technology and entertainment offerings. As you drive in Greensboro, NC, or anywhere else, you can enjoy having access to a Wi-Fi hotspot and a smartphone charging pad. There is also SiriusXM® Satellite Radio, Apple CarPlay®, and Android Auto™.
History of the Nissan Pathfinder
The Nissan Pathfinder has a rich history and has consistently been a popular choice for buyers in Greensboro, NC, and across the country. This SUV came out in 1985 as a compact SUV, remaining as one for 10 years. It moved up to a midsize model at that time, where it remained until 2012. Since that time, the Pathfinder has been a midsize crossover. When it was released, the Pathfinder sported four-wheel drive or rear-wheel drive as the drivetrain choices. However, in 2013, rear-wheel drive gave way to front-wheel drive.
Only five generations of production have occurred during the Pathfinder's lifetime. The fourth generation began in 2012, though there have been many changes. For example, a major facelift occurred in 2017 when the SUV had an exterior makeover, including the addition of LED headlights. The fifth generation came on the production line in 2021.
Find the Nissan Pathfinder in Greensboro, NC
There's much to love about the Nissan Pathfinder and what it brings to the road. You can take advantage of a good Nissan Pathfinder deal and get into this great SUV. Come down and see the team at Greensboro Nissan in Greensboro, NC, today so you can bring home the 2023 Nissan Pathfinder.